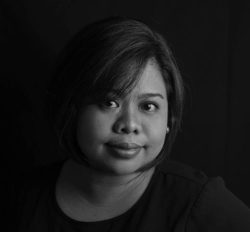 About Me
I am a self-taught photographer based in Qatar. My interest in photography started in 2013 when I got lost inside the Souq in Doha and discovered the interesting alleys of the monochromatic traditional market. Since then, it has become my habit to look for the beauty in things, capture them and share to the world.
Highlights
2017 – First Katara Photography Festival
Katara, Qatar's cultural village, organized the first edition of the Katara Photography Festival through an exhibition where I joined well-known photographers of different nationalities, to celebrate communities and their art. I also conducted a photography workshop as part of the program.
2016 – 'Thailand through Her Eyes': Women's Journey Thailand
Hosted by the Tourism of Thailand, I represented Qatar in the Women's Journey Thailand, a program that gathered female photographers and influencers from around the world to see the beauty of Thailand.
Publications
My images had graced the covers of Marhaba Information Guide in Qatar. I have been featured in Qatar Tribune and in articles in Gulf Times, The Peninsula Qatar and I Love Qatar.